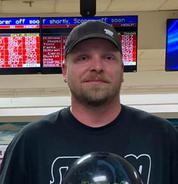 www.bowlky.com

Serving Bowlers Of The

Madison County, KY Area Since 2001


Member Of The

United States

Bowling Congress

Member Of The

United States

Bowling Congress


Madison County USBC Bowling Assoc.   #86670   Richmond, KY

News & Notes                                                                                              

Recent Updates:  League Page 04/18/21    Photo Page 04/11/21    Awards Page 04/18/21

Johnny Johnson rolled a 300 game on the Galaxy Classic League

Aaron Rose bowled an 811 series on the Galaxy Classic League

Corbin Roberts rolled a 300 game on the Wednesday Wonders League

Donnie Philbeck bowled a 300 game on the Galaxy Classic League and the Wednesday Wonders League

Richard Snowden bowled a 300 game on the TGIF League

Bobby Abrams rolled a 300 game on the Galaxy Classic League

Brandon Simpson rolled a 300 game on the Galaxy Classic League

Travis Burkhart rolled a 300 game on the Outcast League

The 8th Annual Hospice Tournament raised over $22,000 for Hospice Care Plus.

Read David Norman's bowling article about the tournament  here.
The MCBA's Meeting Minutes from March 6, 2021 are posted here.
Calendar                                                                                                       

The MCBA's Annual Open and Women's City Tournament will be held at Galaxy

on April 18, 24 & 25.  Sessions will be at 10:00 AM and 1:30 PM each day.

The Galaxy House Championship Tournament will be held on May 10.  Check back

for updates on this tournament.

Designed And Maintained By Lewis Jones Jr - Assoc. Manager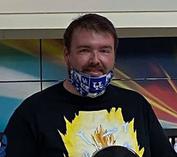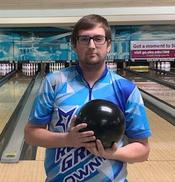 www.bowlky.com

Serving Bowlers Of The

Madison County, KY Area Since 2001

www.bowlky.com

Serving Bowlers Of The

Madison County, KY Area Since 2001